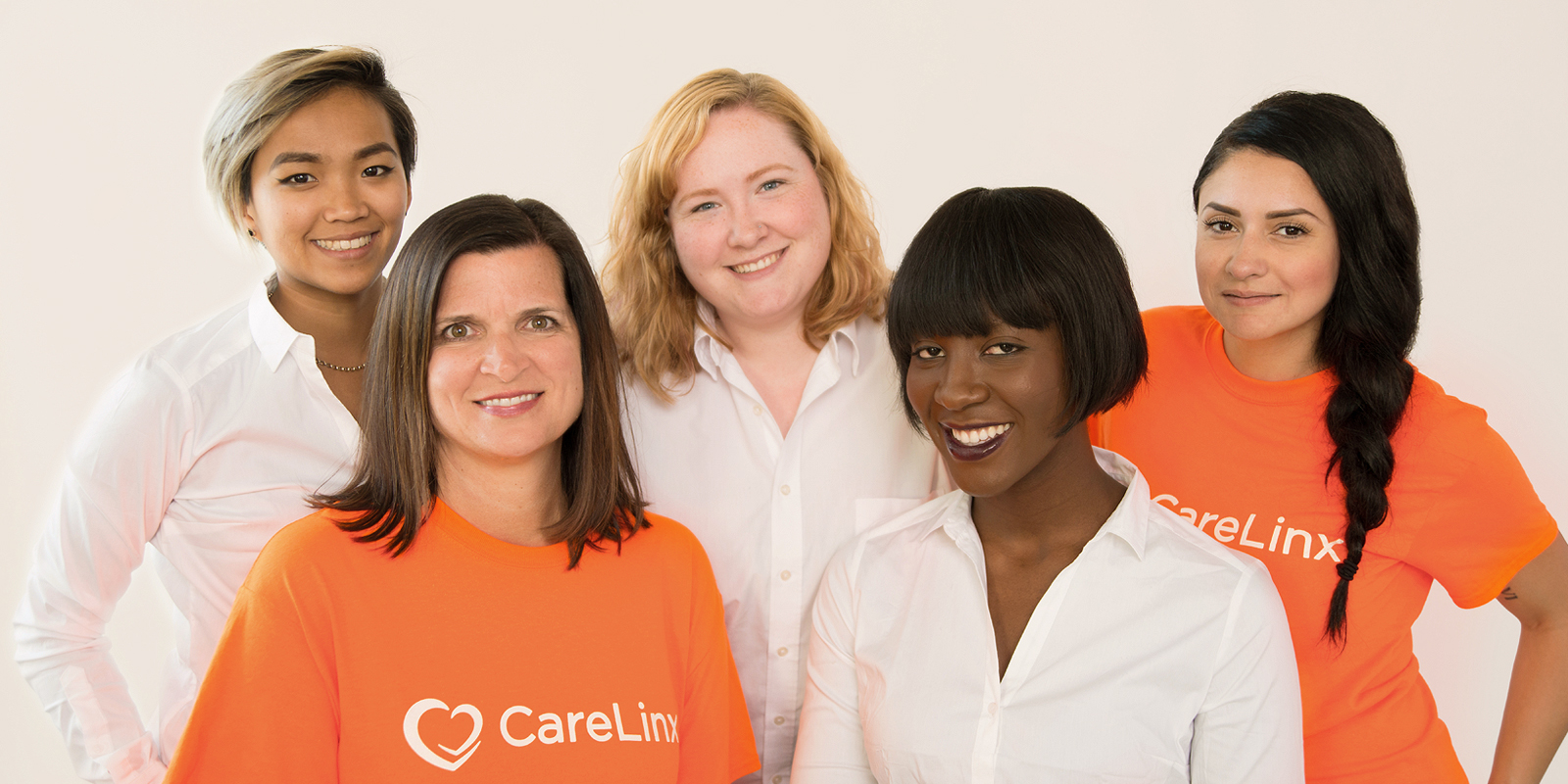 Help Center
CareLinx is a secure online professional caregiver network. We help families easily find the perfect caregiver that matches their specific needs and budget online. Our nationwide network of professional caregivers are screened, qualified, and trustworthy. Our goal is to make quality care more affordable and accessible for everyone.
Once you are ready, our team is always available to assist you in navigating the entire process of finding the perfect caregiver for your loved one.
You can contact us by email at info@carelinx.com or by giving us a call at 1-800-494-3106.
Why should I use CareLinx?
CareLinx is the easiest way to get connected with people that need quality home care in your area. Furthermore, CareLinx offers flexibility. You'll be able to accept only the clients of your choice, set your own hourly rate (and keep 100% of that rate), and pick your own hours. Caregivers being paid through CareLinx earn 25%-30% more than working through a "traditional agency." Finally, we take care of all the payments, taxes, paperwork, and other administrative hassles. In short, CareLinx offers the best of both independent caregiving and working for a home care agency. We empower you to be your own boss.
How do I create a CareLinx profile?
Just click the Find a Job button at the top of this page. This will begin your registration process. Once registered you will need to upload a profile picture and start building your online profile. With a complete profile you can begin searching, interviewing and applying to caregiver positions in your area.
How do I upload a profile picture?
Once you log into your profile you will see an option on the left hand side to "Add a Profile Picture." (Your image must be a .jpg, .gif, or .png file.) Select this and upload an image of yourself that clearly shows you with a big smile. Please make sure it is an appropriate picture of yourself that gives a sense of professionalism (please don't upload a picture with multiple people or zoomed out so far someone can't see your face.)
How do I search and apply for caregiver positions?
Once logged in, click the "Search Jobs" tab on the top panel. This brings you to our caregiver positions search function. On the left side bar type in your zipcode and distance you are willing to travel. Click "Change Location/Reset" and jobs that match your criteria will show up. You must complete your profile before you can search for a job. Please make sure to complete all sections of your profile. Check your status bar on the left side of your profile page.
Once you open a job that interests you, click "apply" and this will send a message to the care seeker notifying them of your application. They will respond if they are interested in learning more about you and setting up an interview.
Why am I not getting hired?
An incomplete profile is the primary reason caregivers find that they aren't getting hired as much as they'd like. Accordingly, it's worth reviewing your profile periodically to make sure it has the most up-to-date information on your availability, credentials, and caring experience. Also, be sure to post a professional photo that inspires trust and confidence.
How much does it cost me to list my profile on CareLinx?
To be hired on CareLinx you must successfully pass a background check and provide at least 2 employment references. It costs only $20 for our partner Backgrounds Online to process it. You will receive the results within 4-7 business days. CareLinx charges a service fee to the client when they hire and pay caregivers through the CareLinx website but there is no service fee for caregivers.
How does payment work?
Once you have hired and connected with a family you will need to add your bank account to receive your earnings. Caregivers working through CareLinx generally get paid on a weekly basis. CareLinx does not take any percentages out of your hourly or daily rate. If you agree on $15 per hour, you get paid $15 per hour. Caregivers being paid through CareLinx earn 25%-30% more than working through a "traditional agency."
All you need to do is log your hours on your timesheet page and submit your invoice at the end of the week. Once your family employer approves and pays your invoice then your earnings will be processed and available in your bank account within 4 business days. CareLinx helps ensure that you get paid.
When do I get paid?
After you log your hours on your timesheet page simply click the "Create Invoice" icon. This will create your invoice. After reviewing it then you must click "Submit" for the invoice to be electronically sent to your client for approval. Once they approve your invoice, you will be notified via email that your earnings are available to withdraw. Once you have provided your bank details and clicked the withdraw button your earnings will be automatically deposited to your bank account.
Do I have to handle my own taxes?
When you get hired through CareLinx you become that client's employee. As such, you have certain federal and state tax requirements. We help the family issue you a W2 at the end of the tax year. We don't withhold your earnings and you will be responsible for paying your taxes at the end of the year. Learn more...
Who decides my hourly rate?
You set your own hourly rate. Caregivers hired through CareLinx earn 25%-30% more than working through a "traditional agency." With CareLinx you keep your entire hourly rate. CareLinx charges the care seekers a service fee but this fee does not change how much you take home.
Can I set my own schedule?
Yes, you'll be able to set your own schedule with days and times you are available. Care seekers will see the times and days when you're available and can schedule your services accordingly.
Why can't I see my profile on CareLinx?
CareLinx thoroughly reviews every applicant before his or her profile is published to care seekers. If you have any questions on the status of your application please reach out to us at info@carelinx.com.