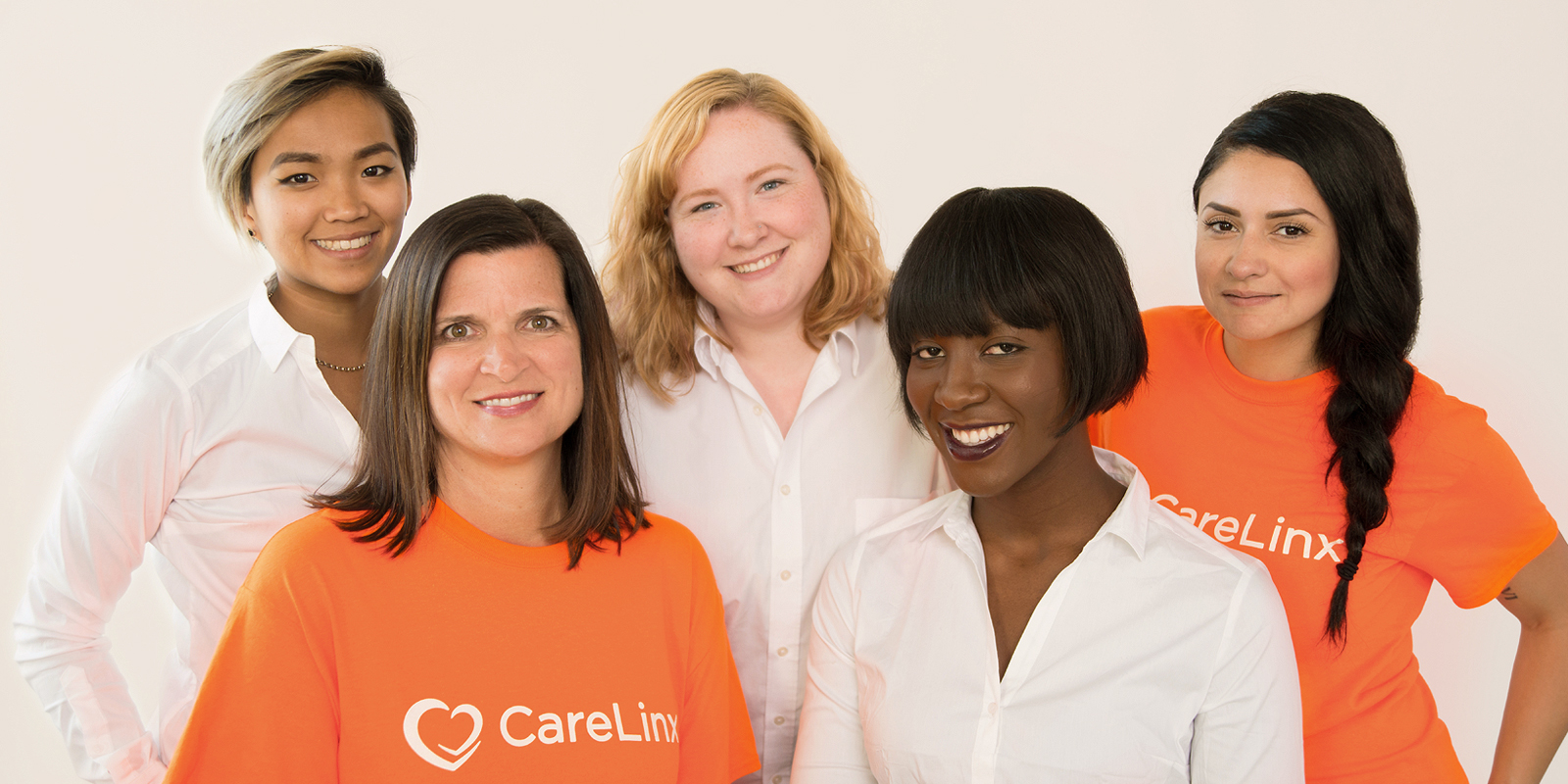 Help Center
CareLinx is a secure online professional caregiver network. We help families easily find the perfect caregiver that matches their specific needs and budget online. Our nationwide network of professional caregivers are screened, qualified, and trustworthy. Our goal is to make quality care more affordable and accessible for everyone.
Once you are ready, our team is always available to assist you in navigating the entire process of finding the perfect caregiver for your loved one.
You can contact us by email at info@carelinx.com or by giving us a call at 1-800-494-3106.
Why should I use CareLinx?
CareLinx helps you easily find caregivers that match your specific needs and budget online. We are saving families thousands of dollars a year vs traditional agencies but also provide much of the security and oversight. Caregivers on CareLinx have been pre-screened. You have access to copies of comprehensive background checks so you have the comfort of knowing that your loved one is in good hands. CareLinx takes care of insurance, paperwork, and taxes. Finally, caregivers on CareLinx have demonstrated their ability to deliver quality care through professional licenses, client reviews, and past employer references.
How should I use CareLinx?
Start by visiting our home page, entering the location of care and whom the care is for, and then click "Find Caregivers." We will walk you through the entire process step-by-step so you find a caregiver that matches your specific needs and budget. Once you complete our survey, one of our team members will contact you and will help you find the perfect caregiver. Please provide as much detail as possible on the type of care you need while filling out the survey. If you need help, we're only a phone call away, call us at 1-800-494-3106.
How much does it cost to use CareLinx?
CareLinx is saving families thousands of dollars a month vs a traditional agency. It's completely free to post a job and to have caregivers apply for your job. Caregivers set their own hourly rate and salary is negotiated between you and the caregiver. Once you have found a caregiver you are interested in and want to interview them, you can then upgrade your account, which gives you the ability to view background checks, get access to references, message the caregivers, and use our entire system. When you hire a caregiver through CareLinx, you are charged a Service Fee of 20%, which is applied to each invoice upon payment processing. This fee gives us the ability to cover the liability insurance, bonding, caregiver screening, payroll processing, tax preparation and care team support staff.
How is CareLinx different from traditional home care agencies or other home care services?
CareLinx is not a home care agency. CareLinx is an online platform that gives families the tools to easily find and manage caregivers that match their specific needs and budget.
CareLinx helps families who can't afford a traditional agency, which can charge in excess of a 75% markup on top of the caregiver salaries. While hiring a private caregiver does save families a lot of money there are a great deal of risks that need to be managed. Instead of hiring a caregiver through classifieds or word of mouth referrals and sifting through stacks of resumes, you can easily find pre-screened caregivers that also have insurance and bonding with CareLinx.
CareLinx takes the best of both worlds. We are not a typical agency so you work directly with caregivers, which means the hourly rates are lower and there is more flexibility. You can use our service as much or as little as you would like. We also handle all the screening and background checks, as well as handle all payment and scheduling for you.
Have your caregivers received background checks?
On each caregiver profile you will be able to see if a background check has been conducted, or you'll have the ability to request one. All verified caregivers on CareLinx have gone through an intense screening and vetting process to ensure the highest quality in home care.
Do I have to pay payroll taxes if I hire a CareLinx caregiver?
The IRS determines caregivers hired independently to be employees and should have taxes withheld. CareLinx makes this process as simple and painless as possible. You pay the hourly rate of your caregiver and we handle all the rest.
Who determines the hourly rates of the caregivers?
Caregivers set their own hourly rate. They determine their hourly rate based on their experience, certifications, and education. The hourly rate on the profile of each caregiver can be seen as the minimum rate they are willing to work for. When a caregiver is hired, both the client and the caregiver agree on a fair hourly rate for that job.
How do I make payments?
Payments are made through the CareLinx website using your credit or debit card. After the caregiver logs all of his/her hours using our timesheet tracking tool you will be sent an electronic invoice that needs approval. Caregivers submit their invoices on a weekly basis. You will see all the days and hours worked. Once approved we will charge your credit or debit card and then directly deposit the caregivers earnings into their bank account.
Will I ever have to pay the caregiver directly?
No, CareLinx will take care of all payments. You will not have to worry about going to the bank or leaving cash and checks out for your caregiver.
Am I always protected by insurance when I hire through CareLinx?
Yes, you are. When you book and hire a caregiver through CareLinx you are automatically covered for bodily injury, property damage, and theft.