The right caregiver is like family
Quality, professional in-home caregivers you can trust for your loved ones.

We're not just High Tech, We're High Touch
CareLinx Care Advisors will help you throughout the matching process.

Peace of mind with caregivers you can trust
Caregivers you hire are vetted, background checked, and covered with $4 million in insurance.

Valued caregivers provide better care
You save up to 50% while your caregiver earns up to 25% more compared to traditional agencies.
Peace of mind
Even when you're miles away
Visibility at your fingertips
While your caregiver is caring for your loved one, know what's happening at home right on your smartphone.
Plan for better care
Coordinate daily tasks and reminders with your caregiver using the Care Plan.
Connect anytime, anywhere
Chat with your caregiver or share photos in real-time with instant messaging.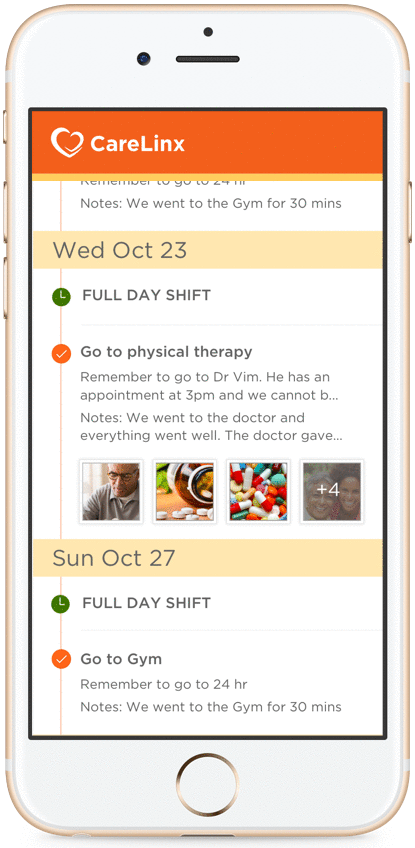 Why Thousands of Families Love CareLinx
Quality and choice
Founded in 2011, CareLinx was specifically built to solve many of the problems our founder's family struggled with when trying to secure care for his sister with multiple sclerosis and uncle who had ALS. Today, CareLinx is the leading nationwide caregiver marketplace with more than 100,000 professional caregivers with diversity of experience and expertise. We guarantee you will find the right caregiver match. We have helped thousands of families over the years!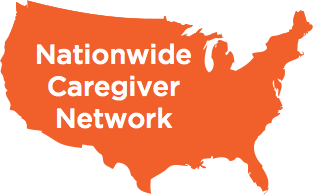 Trust
Professional caregivers on CareLinx are rigorously vetted, background checked and covered with $4 million in professional liability insurance. We have helped thousands of families over the years and we never had a single adverse event!
Save
Families that use CareLinx save up to 50%, while caregivers earn substantially higher wages versus engaging traditional agencies. CareLinx ensures that caregivers are fairly compensated and consequently our clients receive superior quality of care.
Exceptional Service
We are not just a website! You are assigned a dedicated Care Advisor, who will help you find the right caregiver who matches your specific needs and budget. Guaranteed!
"The caregivers we retained through CareLinx far exceeded our expectations, as did the customer service we received from the company. I highly recommend them!"

Deanna R.
Manteca, CA
"Our CareLinx caregiver Katie is like family to us. We also love how CareLinx took away all the the headaches of payroll and taxes!"


Bror H.
Pecos, NM
"When my wife's caregiver resigned unexpectedly, we were at a loss as to where to turn. CareLinx was a Godsend and helped us find the perfect full-time caregiver."

Don O.
Bellevue, WA
"We turned to CareLinx after disappointing experiences with a local agency. With our CareLinx caregiver, I know mom is in good hands and I don't need to worry -- finally!"

Barbara D.
Azusa, CA
"CareLinx wins AARP consumer vote at national conference. A must know resource for family caregivers."
"CareLinx, the Match.com of caregiving, helps you find home health aides without using an expensive agency."
"Hiring in-home care for a loved one can be expensive. CareLinx saves families up to 50% over agencies while caregivers earn higher wages."
"When it comes to keeping a loved one in the comfort of their own home without breaking the bank CareLinx is a game changer"